ERP
Enterprise Resource Planning
ERP Software Solutions
Hermitage provides industry leading ERP software solutions Microsoft Dynamics, and SYSPRO.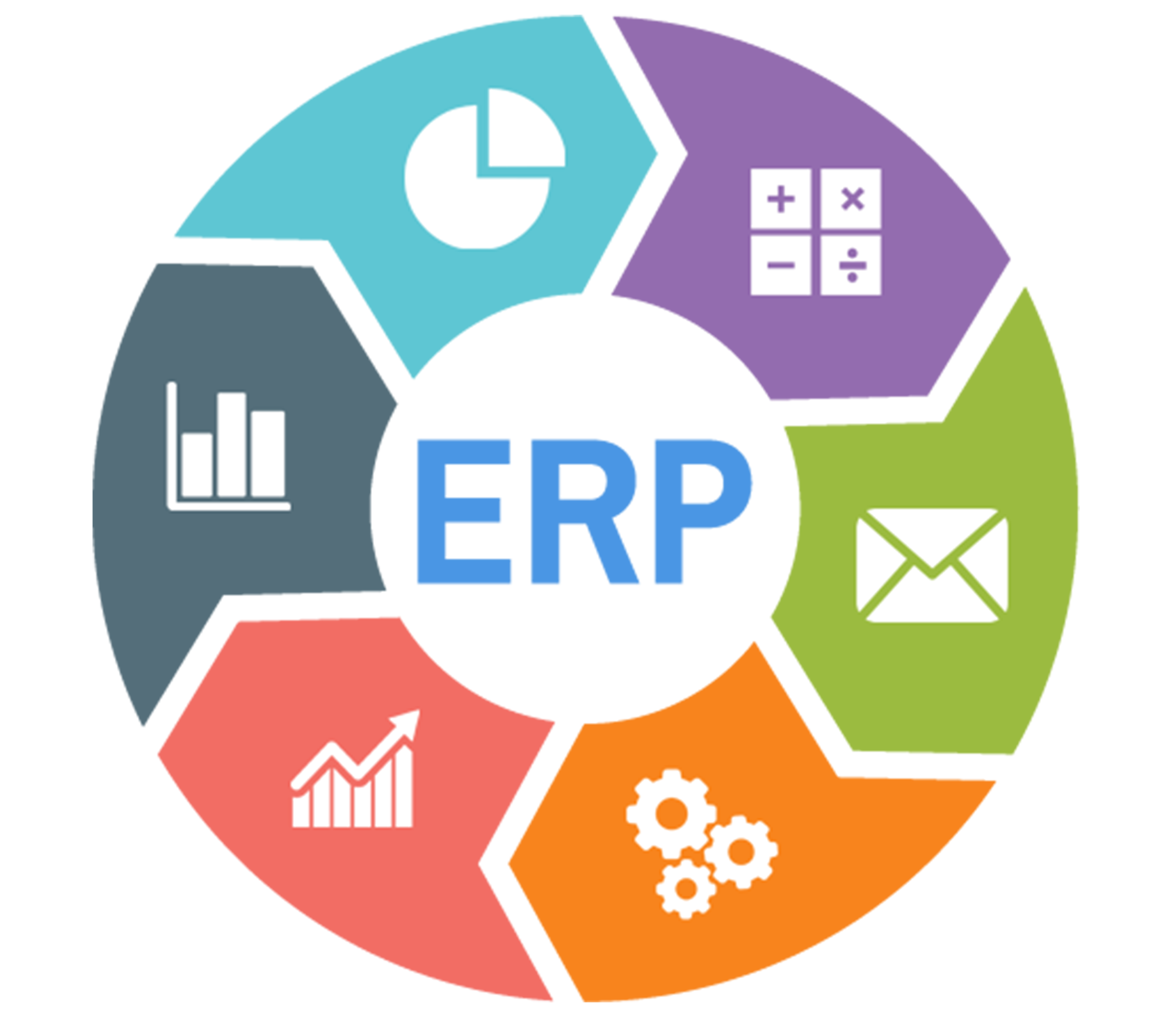 These ERP software systems provide a total solution supporting business growth and increased profitability through:
Human Resource management
Inventory and Supply Chain management
Manufacturing process management
In multi-channel distribution, success is all about carefully managed inventory, accurate timely shipments and good customer service.
With all the advancements in technology, and the speed at which the world is moving, you can't afford to do things the way you did before. The foundation your business was built on will no longer support your business objectives. It's time to consider implementing a technology solution to help you eliminate disparate islands of data, and improve your business.
From online ordering to promotions and discounts, your customers are demanding more. Competition is fierce, and even a minor problem can have a major impact on your bottom line. In order to retain your customers, generate new sales and make a profit, you need to improve the efficiency of your entire operation.
With an advanced distribution software system from Hermitage, you can transform the way you operate, and solidify your competitive advantage. Our integrated distribution solution works with Microsoft Dynamics AX to provide you with all the tools you need to properly manage your warehouse and shipping processes. We help control your inventory levels, deliver superior client service, then meet and exceed your shipping deadlines.
ADP transparent Utilizing our advanced distribution solution, designed to work with Dynamics AX, we are able to help your business with:
Warehousing, Procurement, and Supply Chain Management
Fulfillment & Shipping, including Cross-Docking
Point-of-Sale Integration, Automated Re-Stocking, and Vendor Managed Inventory
Detailed Demand Trending, Analysis and Sales Forecasting
Mobile Sales Force Support
Contact Center & Ongoing Customer Management Support
Special Promotions and Discounts
Marketing & New Customer Acquisition
Financial Risk Management
eCommerce and EDI Integration This solution is available exclusively through the Advanced Distribution
Partners, a group of six elite Microsoft Partners who span the U.S. and specialize in providing clients with ultra sophisticated Distribution solutions.
Microsoft Dynamics GP (formerly Microsoft Great Plains software) is a richly featured business management software solution that allows you to operate and grow your business using powerful yet familiar tools.
Microsoft Dynamics GP:
Lets you connect and automate business processes to increase productivity
Empowers users with a familiar Microsoft Office-like interface
Extends information across your organization
Fits with the systems you already use
Helps you turn information into action Ready to get started? Take a test drive with Microsoft.
Key Industries
Education
Distribution
Government
Healthcare and Human services
Not-for-profit What's New in Microsoft Dynamics GP 2010
Designed for forward-thinking organizations, Microsoft Dynamics SL (formerly Solomon) is an integrated, adaptable business management solution that works like and with familiar Microsoft software to help automate the transactions of project-driven businesses.
Microsoft Dynamics SL empowers people in professional services, operations, field services and construction management organizations to work more effectively together to fuel business productivity, and provides managers insights to help monitor and grow their company through confident decision making.
Get more information. Optimize your business information with BIO for Microsoft Dynamics SL.
Key Industries
construction
professional services
SYSPRO is a world-class business solution aimed at small to mid-size manufacturers and distributors. SYSPRO offers a comprehensive enterprise resource planning (ERP) system that is well suited for the global marketplace with multi-national, multi-company and multi-location facilities. The tight integration into SYSPRO CRM, Planning and Scheduling, Analytic's and e-commerce functionality provides the sophistication required to respond rapidly to changing economic conditions and ensure control over the entire supply chain.
SYSPRO ERP is a modular-based solution with strength in financials, distribution and manufacturing, which together form a powerful foundation essential for the strategic growth and flexibility of an enterprise wide solution.
Financials. SYSPRO is ideal for high-end corporate accounting and provides very strong financial and cost accounting functions. SYSPRO financials offer superior flexibility in design and allocation facilities, extensive drill-down to source transactions from the general ledger, and offers flexible consolidated reporting. SYSPRO adheres to international accounting standards and regulatory requirements.
Distribution. Distribution modules assist in optimizing inventory levels to ensure on-time delivery, improve customer service and increase profitability. SYSPRO is well suited to single- and multi-site local and international distributors, handling foreign currencies and the cost of importing with ease. SYSPRO provides unparalleled visibility and tractability from source to consumer. The flexible costing and pricing options in SYSPRO will meet the requirements of any business.
Manufacturing. Optimizing the abilities of repetitive, custom, quick-turn and mixed-mode operations, SYSPRO manufacturing modules are designed to accommodate most production cycles. SYSPRO manufacturing is seamlessly integrated with both the financial and distribution modules and offers numerous features in the areas of estimating, scheduling, costing, lot and serial tracking, back flushing, material verification, inventory optimization and planning.